0

Your cart is currently empty..
CATL
4PCS EEL 3.2V 302Ah lifepo4 Battery Cells DIY 12V Rechargeable Battery Pack for E-Scooter RV Solar Energy Storage System
EEL BATTERY OFFICIAL STORE




Battery Specifications
Rated capacity: 302Ah per cell
impedance:0.1~0.3mΩ
Nominal voltage:3.2V
Dimensions(L*W*H):174*72*205mm
Weight:5.22±0.2kg
End-of-Discharge Voltage:2.5V
Recommend Constant Current:140A
Max Continuous Current:1C
Charging Temperature:-5~60°C
Discharging Temperature:-30~60°C
With 4000+ Cycles, 10 times longer than a normal acid battery with only 200~500 cycles

New energy material, following up the new energy era step

Providing the highest-Level Safety based on the certification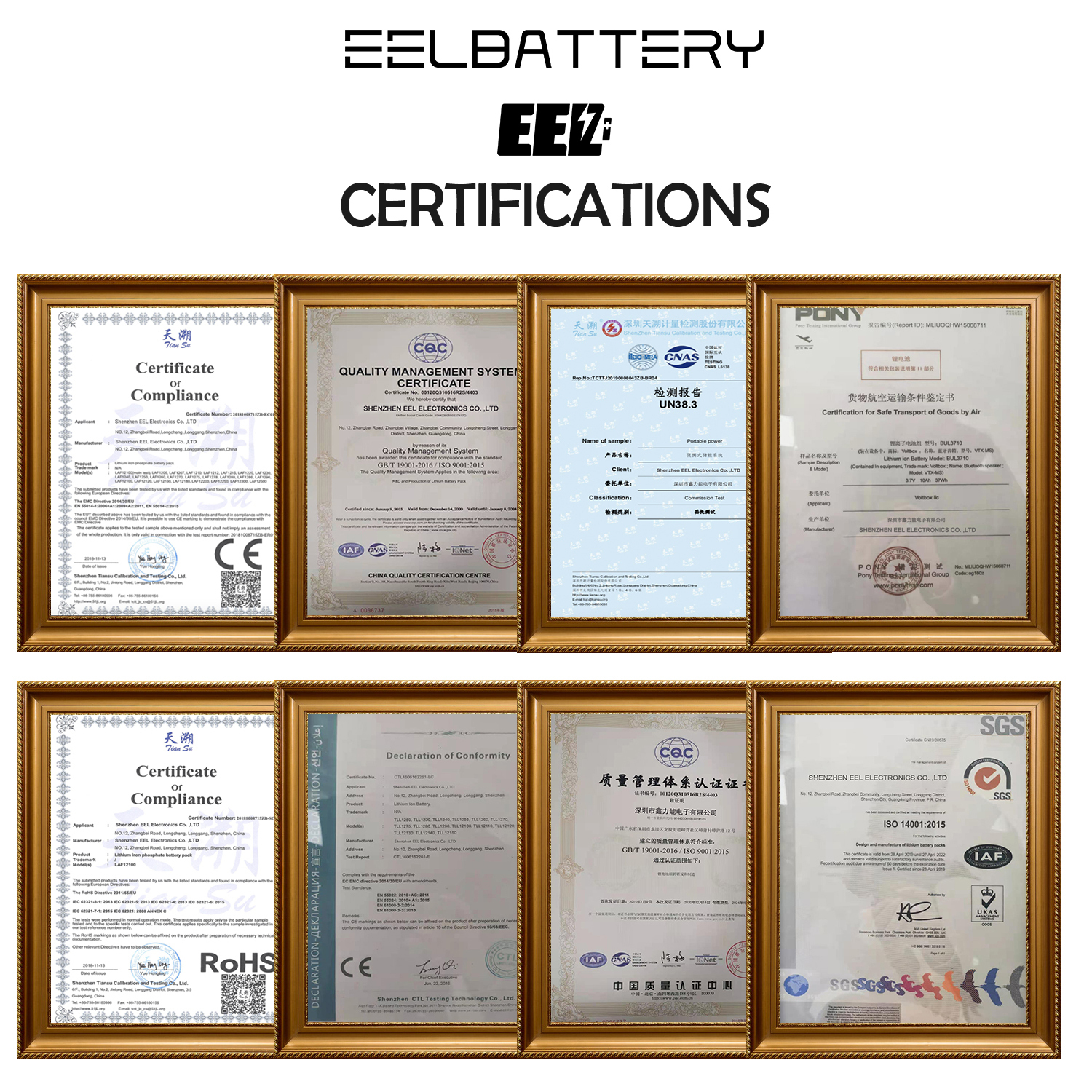 Well-protected carton box with thick foam,4 units in 1 box.


FAQ
1. How about the quality&warranty time?
A: We promise all products with brand new and A-grade materials, we provided 3-years warranty.
2. How about the lead time?
A: We always keep batteries in our warehouse, which can be sent in 1-3 days after we receive payment.
3. How long of the shipping time?
A: We will
ship the batteries to you from USA,5-7 days delivery.
4. Can you make the order with the customer's brand?
A: Yes, sure. We offer OEM & ODM service to all of our customers.