0

Your cart is currently empty..
CATL
CATL Grade A 3.2V 230Ah lifepo4 Battery Cells Solar Power Storage DIY Pack
EEL BATTERY OFFICIAL STORE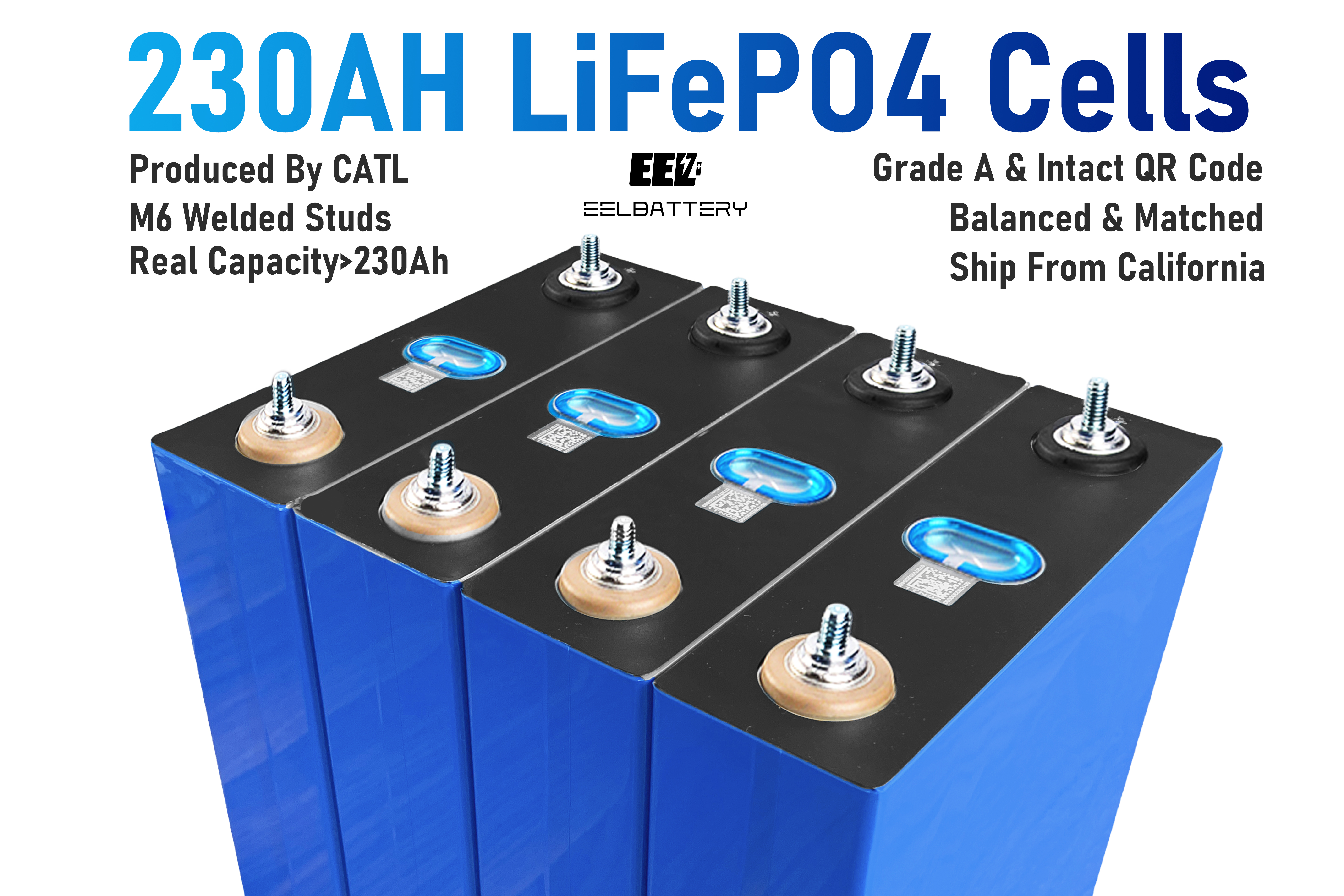 Rated capacity:230Ah per cell
Internal impedance:0.1~0.3mΩ
Dimensions(L*W*H):173*223*53mm
Weight:4.50±0.2kg
End-of-Discharge Voltage:2.5V
Max Continuous Discharge Current: 228A(1C)
Max Discharge Current: 456A(2C)
Cycle life (80%DOD):>4000 cycles
Charging Temperature:-5~60°C
Discharging Temperature:-30~60°C
1. This model is 230Ah type, With an intact QR code. 2. The price comes with free Bus bars and Bolts, One Battery with one set bus bar and bolts, If need more please contact us freely.
3. The busbars screw size:M6
4. Our QC will test each battery cell, voltage, and internal resistance. The voltage deviation less than 0.01V Resistance deviation less than 0.3mΩ
5. Buyers need to be responsible for shipping fees on return behavior.
4*Lifepo4 Battery
3*Bus Bars
Screws
Well-protected carton box with thick foam,4 units in 1 box.
FAQ
1. How about the quality&warranty time?
A: We promise all products with brand new and A-grade materials, we provided 2years warranty.
2. How about the lead time?
A: We always keep batteries in our warehouse, which can be sent in 1 day after we receive payment.
3. How long of the shipping time?
A: It will be shipped from USA warehouse, usually taking 3-5 working days for delivery.
By
Conor
Wednesday, 15 September 2021
Very happy to receive the battery on time, our company will buy more from your place, Thanks!